Today's Forecast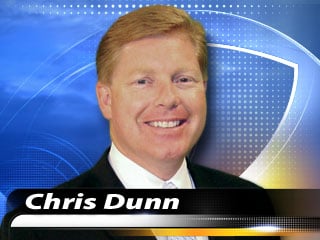 I have one more WARM day in the Valley forecast, then a cool change will blast in for the start of the weekend, bringing wind, areas of blowing dust, much cooler air, a slight chance of rain.
Our system moves in Friday night with another round of gusty wind and a more significant cool-down. In fact, I've dropped Saturday's high into the mid 70s!
This unseasonably strong storm system will also bring snow to Arizona's high country. The snow level will start out above 9,000 feet, eventually lowering to near 6,000 feet on Saturday. Flagstaff is looking at 2-4" of accumulating snow by Saturday afternoon.
So is snow in Flagstaff in April rare? No! Flagstaff averages 11.8" of snow during the month of April...and snow has been recorded as late in the season as June!
What about rain for Phoenix? I've been analyzing all the data coming into the weather center and while there still is a *chance* we could see a passing shower through the Valley on Saturday, I think the biggest changes everyone will notice will be the cooler temperatures and gusty wind.
Chief Meteorologist Chris Dunn
Follow my TWITTER Weather Feed
Join me on FACEBOOK
5-Day Forecast: Phoenix
Fri
day

Mainly Sunny, Becoming Windy
Sat
urday

Windy & Cooler, Scattered Clouds
Sun
day

Clearing Out, Cooler Than Normal
Mon
day

Sunny & Warmer
Tue
sday

Mostly Sunny