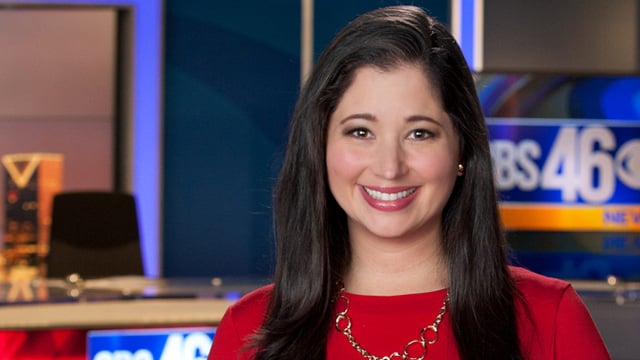 Jennifer Valdez joined CBS46 the summer of 2008. She is the morning meteorologist for CBS46, which airs weekdays from 4:30-7 a.m. and 9-10 a.m. Jennifer joined CBS46 from WYFF in Greenville, SC.
Jennifer earned her bachelor's degree in telecommunications at the University of Florida. She then attended Mississippi State University, where she received her Master's Degree in Geosciences. In 2005, she worked as the on-camera meteorology intern at The Weather Channel.
Jennifer is married and has two small children, Annelise and Lucas. You can see photos of each of the children here.

In Jennifer's spare time, you can find her watching SEC football, enjoying Atlanta's great restaurants, and at parks and festivals with her family and friends.
You can e-mail Jennifer at jennifer.valdez@cbsatlanta.com.