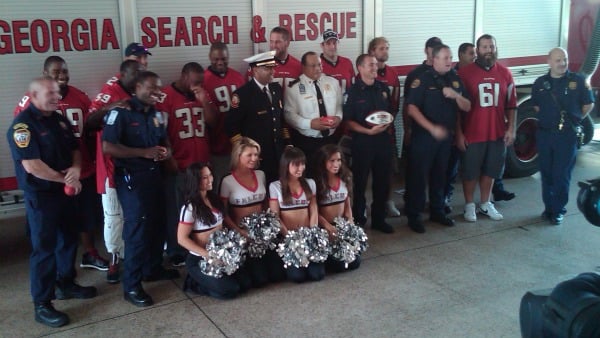 ATLANTA (CBS46) -
Running back Michael Turner, tight end Michael Palmer and cornerback Dunta Robinson along with several other members of the Atlanta Falcons made surprise visits to three Atlanta fire stations on Tuesday.
The players and some of the Falcons cheerleaders paid tribute to the service men and women who work within the Atlanta Fire and Rescue Department by signing autographs and taking pictures.
Papa Johns' also pitched in and donated pizza for lunch.
The teammates gave away tickets to the Falcons' September 18th game to employees at Fire Station #21, Station #25 and Station #1.
The Falcons' next game is September 18th against the Philadelphia Eagles at the Georgia Dome.
Copyright 2011 WGCL-TV. All rights reserved.