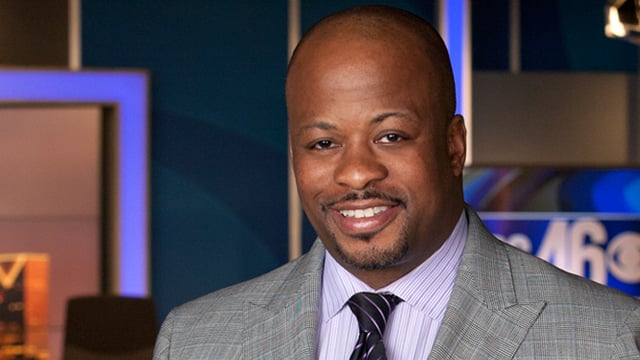 Craig Bell joined CBS46 as a reporter in September 2011. Before joining CBS46, he was a national assignment editor for CNN.

Before joining CNN, Craig spent 15 years as a reporter, photojournalist, and producer in Houston, Dallas, Atlanta, and Memphis. Craig covered the Sept. 11 attacks as a reporter for BET Nightly News. Before his days at BET Craig worked at WBAL-TV in Baltimore where he covered the Super Bowl champion Ravens. He also spent three years in Winston-Salem, NC as an all platform sports journalist at WXII, covering the Carolina Panthers, Charlotte Hornets and ACC sports.

Craig received his BA in journalism from Alabama A & M University. He is obtaining his master's degree from Seton Hall University in Strategic Leadership and Communication.

Craig is a member of The National Association of Black Journalists (NABJ), and serves as Vice-President of Broadcast for the Atlanta Association of Black Journalists (AABJ). He is also a member of Omega Psi Phi Fraternity, Inc.

Craig is originally from "The Magic City" of Birmingham, AL where his family still lives. He currently lives in Atlanta and is the proud father of Jordan & Aidan Bell.
Craig is extremely excited about his move to CBS46. Craig loves Atlanta, its people, the music and the social scene. He considers himself a people person so when you see him, come up and say hello. Who knows, he may end up telling your story!
Email him at Craig.Bell@cbs46.com.