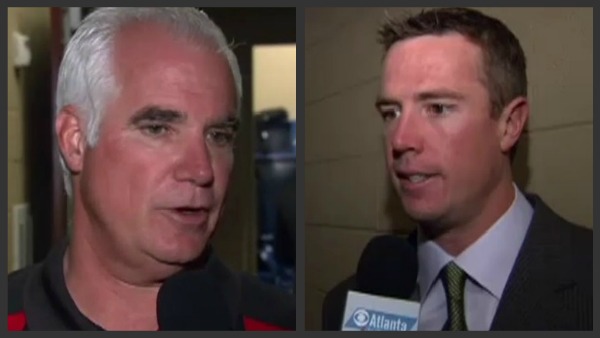 INDIANAPOLIS (CBS46) -
CBS Atlanta's Sportsline spoke to Falcons quarterback Matt Ryan and Coach Mike Smith after the Falcons beat the Indianapolis Colts on Sunday, 31-7.
Coach Smith talked about the benefit of the team having last week off, and Ryan said the team gained momentum early in the game with a fast start.
The Falcons face off against the Saints Sunday at 1 p.m. at the Georgia Dome.
Copyright 2011 WGCL-TV. All rights reserved.