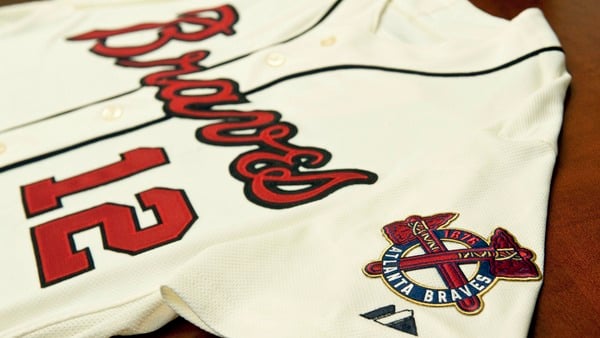 ATLANTA (CBS46) -
The Atlanta Braves unveiled new home-game uniforms Monday morning, which may look a little familiar, depending on how long you've been following the team.
The new uniforms are a throwback to what members of the Braves wore back in 1966. But even though they look similar to an older style, they're made of a much lighter-weight fabric - back then they were made out of wool flannel.
The new uniforms are cream with both red and navy lettering, and the tomahawk logo has been moved to the sleeve.
This is the first time the Braves have changed their home-game uniforms since 2005, when the team started wearing red jerseys.
The red jerseys will be worn during Friday home games, while the new jerseys will be worn during Saturday and Sunday home games.
Copyright 2012 WGCL-TV (Meredith Corporation). All rights reserved.