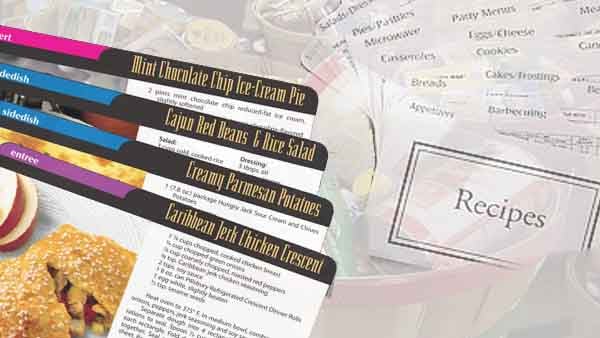 ATLANTA (CBS ATLANTA) -
Rise and Shine Rollups
Ingredients:
1 Six-inch whole wheat tortilla
2 Tbsp nut or seed butter
1/4 Banana
1/4 Cup raspberries, sliced (or any other fruit in season)
Dash of cinnamon
Preparation:
Spread seed or nut butter on a whole tortilla. Place sliced raspberries and bananas on one half of the tortilla. Sprinkle cinnamon over fruit. Roll the tortilla into a log shape. Slice into round pieces and enjoy.
Veggie Pizza (about six servings)
Ingredients:
Cooking Spray
One 11-inch whole wheat thin pizza crust
1 Cup low-sodium pizza sauce
1 Tsp dried oregano, basil or Italian seasoning
1 Cup low-fat mozzarella cheese, shredded
1 Cup mushrooms, chopped
1 Cup peppers (red or green,) chopped
1 Cup onion, chopped
Preparation:
Preheat oven to 450°F.
Lightly spray cooking spray on pan.
Place pizza crust on pan.
Spread pizza sauce over pizza crust.
Sprinkle half of the dried seasoning on top of sauce.
Sprinkle mozzarella cheese on top of sauce.
Top with any vegetables that you like.
Sprinkle with remaining dried seasoning.
Bake for 10 to 12 minutes or until cheese is bubbly and crust is golden brown.
Cut pizza into six slices and serve.
Brown Rice with Zucchini and Mushrooms (about six servings)
Ingredients:
1 Cup brown rice
1 Cup zucchini, diced
2 Cups mushrooms, sliced
1/4 onion, diced
1 Tbsp olive oil
1 Tbsp lemon juice
1/2 Tsp garlic powder
Preparation:
Cook rice as noted on packaging and set aside. Cook thinly sliced zucchini in a wok or pan with olive oil. Stir mushrooms and onions into the wok or pan. Add lemon juice and garlic powder to the veggies and stir well. Pour cooked rice into the veggie mixture. Mix well before serving in a proper dish.
Fruit Kabobs
Ingredients:
Pretzel sticks
Seedless grapes
Low-fat cheese cubes
Slide 1 cheese cube and 1 grape onto 1 pretzel stick. If there is room, place a second grape on the other side of the cheese cube. Repeat steps to assemble preferred number of kabobs.
PB&B Sandwiches
Ingredients:
Whole wheat dinner roll
1 Tbsp creamy peanut butter
1/2 Banana
Slice 1 whole wheat dinner roll in half. Spread peanut butter on both halves of dinner roll. Slice banana. Place banana slices on top of peanut butter on one half of roll. close sandwich with other half of the roll.
Watermelon Pops
Ingredients:
Seedless watermelon
Popsicle sticks
Slice watermelon into 3-4 inch triangle pieces. Use knife to poke small hole in rind. Push popsicle stick into hole until it pierces watermelon. Lay assembled pop on tray or pan. Repeat steps to create desired number of watermelon pops. Upon completion, place pan of pops in freezer and freeze for at least 2 hours. Remove pan from freezer and enjoy.
Recipes courtesy of Strong4Life. For more healthy living tips visit Strong4Life.com.
Copyright 2012 WGCL-TV (Meredith Corporation). All rights reserved.