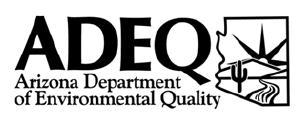 PHOENIX (CBS5) -
The Arizona Department of Environmental Quality has issued an ozone health watch for Friday.
The watch means the highest concentration of pollution may approach the federal health standard.
Unusually sensitive people should consider reducing prolonged or heavy outdoor exertion during a health watch.
People with pulmonary issues are advised to limit their outdoor activities during the watch.
ADEQ listed several tips to consider during the watch:
Avoid waiting in long drive-thru lines, for example, at coffee shops, fast-food restaurants or banks. Park your car and go inside.
Unplug unused appliances.
Fuel your vehicle after dark or during cooler evening hours.
Connect your outdoor lights to a timer or use solar lighting.
Copyright 2012 CBS 5 (Meredith Corporation). All rights reserved.