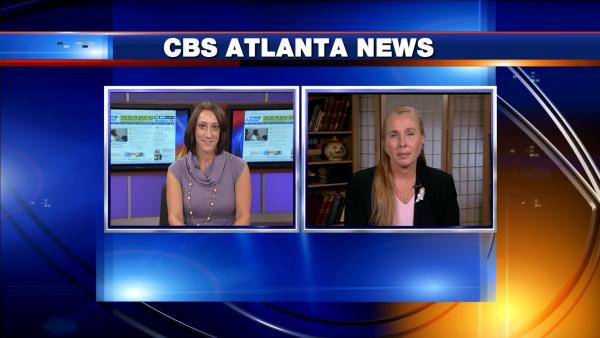 ATLANTA (CBS46) -
Back-to-school time can be stressful for children, especially if they have been victims of bullying in the past.
A child is bullied every seven minutes in our country and an estimated 77 percent of students are bullied mentally or physically at some point during their school years.
This problem is not just limited to the classroom or playground.
Today, it is going online as nearly 42 percent of all students have been bullied in the past, either through social media sites, or through texting and email.
So what can we do?
CBS Atlanta's Jennifer Banks spoke with Julie Schaefer-Space a children's therapist and expert on bullying.
Schaefer-Space says 7 out of 10 kids will be impacted by bullying.
They key to identify an issue is to communicate with your child. Make sure your child's complaints are consistent. If the issue keeps coming up, it may be time to deal with the issue.
Get involved with your child's life, talk to school authorities to make sure your child is being supported.
How you respond can make an impact on bullying over time. Find out what you can do to stop it on the spot and support the kids involved. Click here for details.
Copyright 2012 WGCL-TV (Meredith Corporation). All rights reserved.