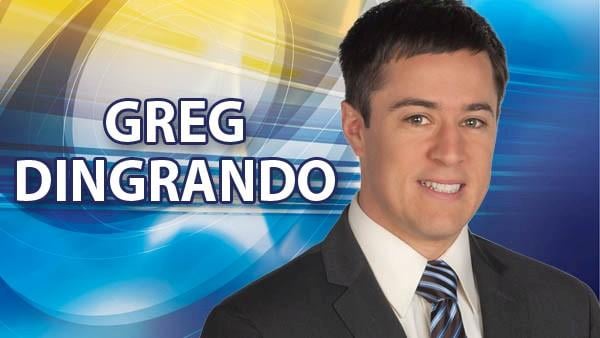 Edward R. Murrow award-winning reporter Greg Dingrando joined CBS Atlanta News in August 2012.
Greg most recently worked at KVOA in Tucson, AZ, which has been one of the busiest news markets in the country over the past few years. That's where he covered the shooting involving Congresswoman Gabrielle Giffords, the ongoing illegal immigration debate and several wildfires.
Before working in the desert, Greg worked in Columbia, MO, and Evansville, IN.
Greg graduated from the University of Southern Indiana with a degree in Broadcast Journalism. He was a part of the Screaming Eagle soccer team, helping them to earn conference runner up in the Great Lakes Valley Conference.
Originally from southern Illinois, Greg is excited to be at least a little closer to home and surrounded by green grass again.
In his spare time, he enjoys running, playing soccer, and traveling. His most recent interest is adventure runs like Tough Mudder and Warrior Dash.
If you have a story idea, Greg would love to hear from you. Email him at greg.dingrando@cbsatlanta.com.