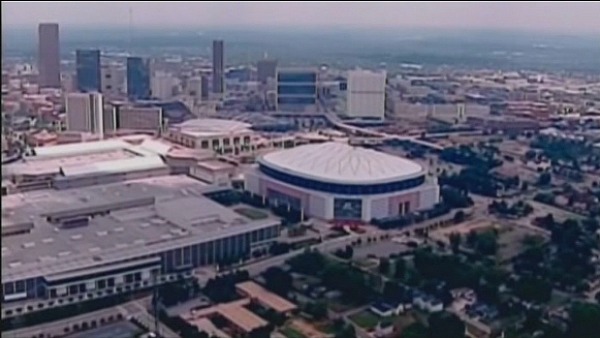 ATLANTA (CBS46) -
The Atlanta City Council took public comments Wednesday afternoon as they continued discussions on the new multi-million dollar retractable roof stadium that would replace the Georgia Dome.
Several officials from the Georgia World Congress Center and the Atlanta Falcons took questions from council members for more than three hours, on varying facets of a potential new stadium deal.
Falcons President and CEO Rich McKay was there, and said they took questions on everything from how the new stadium would benefit the surrounding neighborhood, to whether or not renovation of the current facility is an option.
"We've been pretty loyal to the process, and we've had our ups and downs in this process," said McKay. "We're committed to the task to seeing it all the way through and answering every question there is to answer."
District 2 Councilman Kwanza Hall said they still have a long way to go in gathering information, before they make a decision on whether to invest $200 million in building a new stadium.
"We're just beginning to really get into this conversation," said Hall. "We're going to have to decide if we're going to stay in this partnership, and in what capacity."
Copyright 2013 WGCL-TV (Meredith Corporation). All rights reserved.