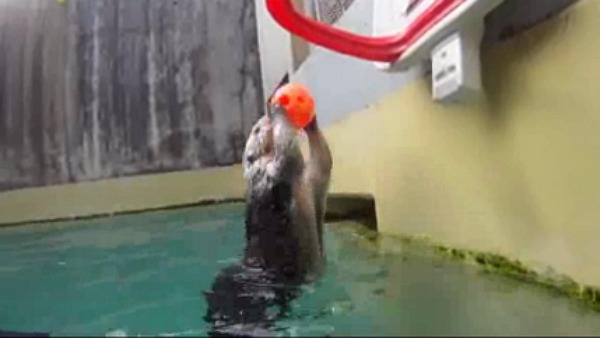 PORTLAND, OR (CNN/CBS46) -
This otter may not be a NBA star, but he definitely knows how to dunk.

Eddie is a sea otter at the Oregon Zoo. He's about to turn 16, and zookeepers say he suffers from arthritis in his elbows.
So the zookeepers taught him how to dunk last year to exercise his joints.
The slam-dunking sea otter has gotten so good at it, zookeepers say that now he rarely misses.
Copyright 2013 CNN. All rights reserved. WGLC-TV (Meredith Corporation) contributed to this report.