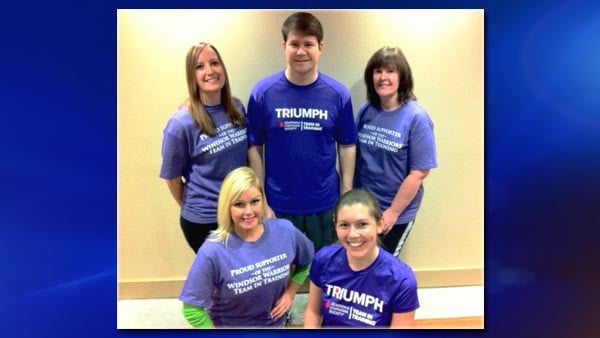 ATLANTA (CBS ATLANTA) -
Six Atlanta Windsor Community residents are training for the Publix Georgia Half Marathon.
The Windsor Warriors team is sponsored by Windsor Property Management in an effort to promote participation in charitable fundraisers and community events.
The team will partner with the Leukemia & Lymphoma Society's Team in Training. The Leukemia and Lymphoma Society funds lifesaving blood cancer research around the world and provides free information and support services.
The Windsor Warriors went through a four-month training program while helping the organization raise much needed funds for the fight against blood cancer. The group recently organized an event that raised $2,000 for Team in Training, and is well on its way to raising more than $10,000 by mid-2013.
"Our Windsor Warrior team [is] inspired by the stories of those affected by blood cancers and will continue to actively do their part to eradicate these life-threatening diseases," said team member Tamara Beard. "We can't wait to toe the start line at this year's Publix Georgia Half Marathon with our fellow TNT teammates."
Copyright 2013 WGCL-TV (Meredith Corporation). All rights reserved.