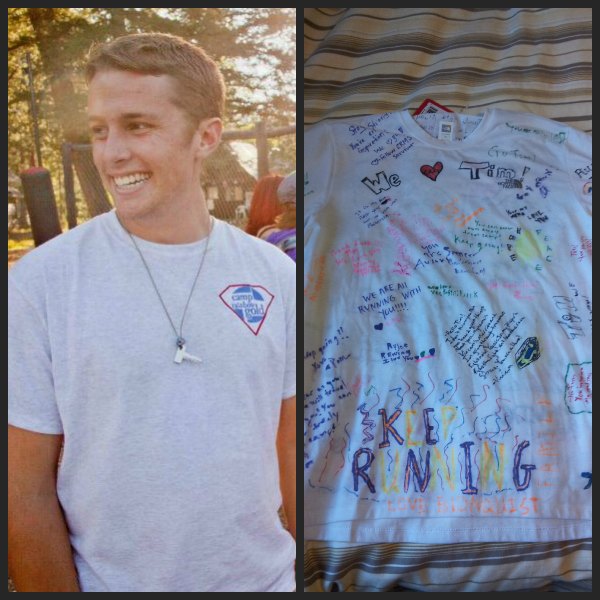 Tim Kunz and the shirt made for him by campers
About seven years ago I was diagnosed with cancer as I was coming into my senior year of high school.
I went from being on the Olympic soccer development team, to having barely enough energy to make it around the house.
After 10 months of chemotherapy and 20 sessions of radiation therapy, I was declared a cancer survivor.
I was still very depressed until I attended my first pediatric oncology summer camp in central Idaho, Camp Rainbow Gold.
I met some of the most amazing children at the camp who were staring death down on a daily basis.
Since then, I have been volunteering there for the last six years by taking four weeks out of my year to be a counselor and help in anyway I could.
This is the first year as a cancer survivor that I won't be able to participate in the camp as I begin a new career.
I am still trying to support the camp in any way possible and the best way that I know right now is to raise awareness for the camp whenever possible.
To do this, I will be running with a shirt made by the children at the camp. I've never run a the distance of a full marathon before, but I know running with the spirit of all the campers, I'll be able to do it.