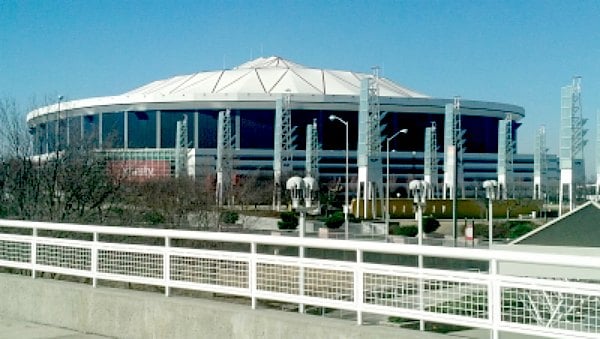 ATLANTA (CBS46) -
Atlanta Mayor Kasim Reed has made it clear he wants a new Falcons stadium, but the Atlanta City Council has the final say.
According to City Council President Ceasar Mitchell, the council is scheduled to meet at 1 p.m. Monday, and are expected to examine the official proposed legislation for a new stadium.
Mitchell expects they could put it up for a vote in the very near future.
The city would be on the hook for 20 percent of the $1 billion cost, paid for by the hotel/motel tax. The Atlanta Falcons would pick up the rest.
However, many people don't like the idea of replacing the Georgia Dome just 25 years after it was built.
"I really don't think Atlanta is in the position to spend that much money when we have infrastructure problems, we have so many other problems," said Douglasville resident Lynn Trammell.
CBSAtlanta.com will have more information on the vote as it becomes available.
Copyright 2013 WGCL-TV (Meredith Corporation). All rights reserved.