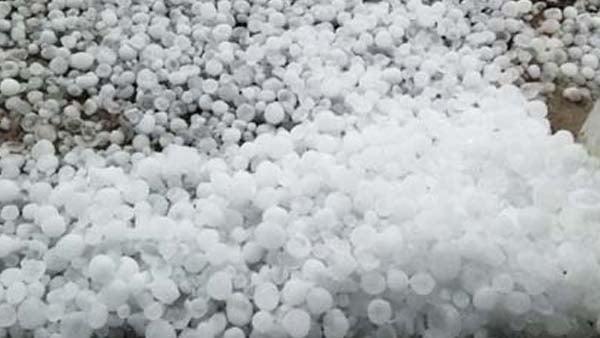 ATLANTA (CBS46) -
Storm damage east of Atlanta could take months to fix, but not because of heavy winds - it was the hail.

Stockbridge might have gotten the worst of it where there were reports of huge hail balls coming down.

"It was as big as golf balls. Sounded like guns going off," said Jerry Beal.

Richard Stargell thought it was even bigger. "It was about golf ball size, maybe even a few softball size. It made a whole lot of noise, I know that," said Stargell.

Despite the noise and size of the hail, some people still didn't expect their homes and cars to be damaged the way they were.

"I didn't really think the damage would be on the car like this but I guess I was fooled. I've never experienced hail that big," said Beal.

The damage was so widespread, it had the guys at Southside Body Works busier than ever.

"I haven't stopped writing estimates since yesterday morning, and it doesn't look like it's going to be stopping anytime soon," said shop owner Jay Navarro.

Some of the estimates weren't good either.

"Total losses. A lot of the cars were just not worth repairing because they got beat up pretty bad," said Navarro.

Despite the beat-up cars, some said they still feel fortunate when compared to other parts of the state that got hammered by a tornado and straight line winds, but they said this is one hail storm they'll never forget.

"That's the worst hail storm I'd ever been through. I've been through a few, but they weren't quite as severe as that one," said Stargell.

Copyright 2013 WGCL-TV (Meredith Corporation). All rights reserved.