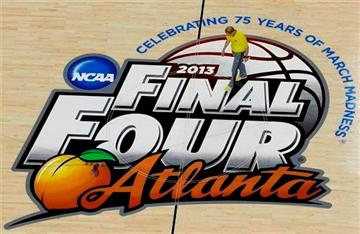 ATLANTA (AP) -
Police plan stepped-up patrols in Ann Arbor as Michigan's basketball team plays in Atlanta and tries for its first national title since 1989.
Police on campus and in Ann Arbor plan to have extra officers on duty Monday night for the game against Louisville.
After Michigan beat Syracuse in the Final Four, Ann Arbor firefighters responded to four off-campus couch fires early Sunday morning. No injuries or arrests were reported. Overall, police described those celebrating the Wolverines' win as relatively well-behaved.
As the team plays in Atlanta, the University of Michigan Athletic Department is hosting a watch party Monday night at Crisler Center. Admission to the home of Michigan basketball is free for students, faculty and staff with a valid M-Card. There's a $5 charge for the general public.
Copyright 2013 Associated Press. All rights reserved.