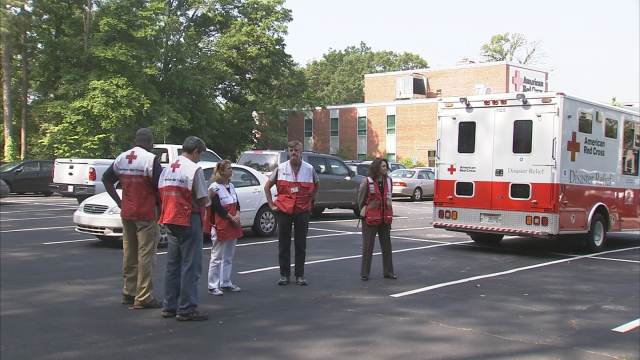 Red Cross volunteers are ready to help tornado victims
ATLANTA (CBS ATLANTA) -
A team of approximately 200 Atlanta Red Cross volunteers is on standby to respond to the massive tornado that ravaged Moore, OK, on Monday afternoon.
The agency said trailers of relief supplies are being prepared, if needed, in the hardest hit areas.
Red Cross volunteer Ann Foote is the only local volunteer who has officially been deployed. She will leave for the Midwest on Wednesday morning.
"My particular job will be customer service and care for the actual volunteer and not to the community worker," said Foote as she met with other volunteers at Red Cross headquarters in Midtown. "I will ensure that the volunteers have the necessary tools that they need to go into the community and give assistance. However, I am trained to go out into the community and assist."
Local Red Cross volunteers said they are waiting for word on whether their services will be necessary.
"It's a fluid situation," said Atlanta Red Cross spokesman Rubin Brown. "We are watching and monitoring the situation."
Brown said the agency is prepared to help feed and shelter people, provide disaster assessment and support other volunteers in Oklahoma.
"If anyone wants to help, we need money," said Brown.
Copyright 2013 WGCL-TV (Meredith Corporation). All rights reserved.