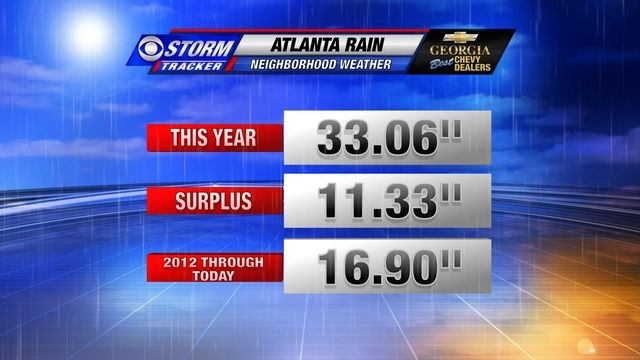 ATLANTA (CBS46) -
Atlanta has seen a lot of rain so far in 2013, including a night in early June when over 4 inches of rain fell in just six hours.
As of June 10, Atlanta has officially picked up 33.06 inches of rain, which is 11.33 inches above average!
Through June 10, 2012, only 16.90 inches of rain was reported.
The official rainfall for Atlanta is collected at Hartsfield-Jackson Atlanta International Airport, which is about 7 miles south of downtown.
Copyright 2013 WGCL-TV (Meredith Corporation). All rights reserved.