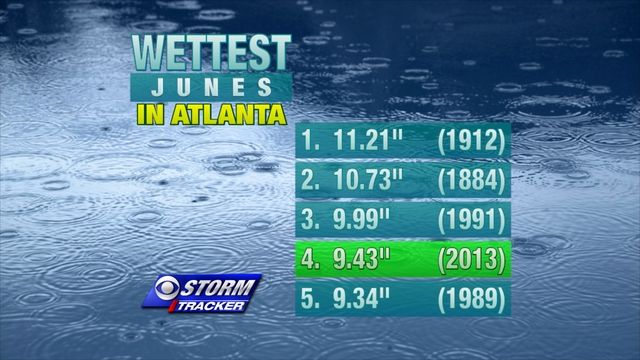 ATLANTA (CBS ATLANTA) -
Atlanta is nearing a rainfall record that's 101 years old.
As of Monday, we have seen 9.43" of rain so far in June, which is well above the 3.95" we typically see for the entire month, and the fourth-wettest June ever in the city.
The wettest June for Atlanta was back in 1912 when 11.21" of rain fell. Atlanta only needs 1.78" of rain over the next week to tie or break the previous record.
The official rainfall for Atlanta is collected at Hartsfield-Jackson Atlanta International Airport, located about seven miles south of downtown.
Copyright 2013 WGCL-TV (Meredith Corporation). All rights reserved.