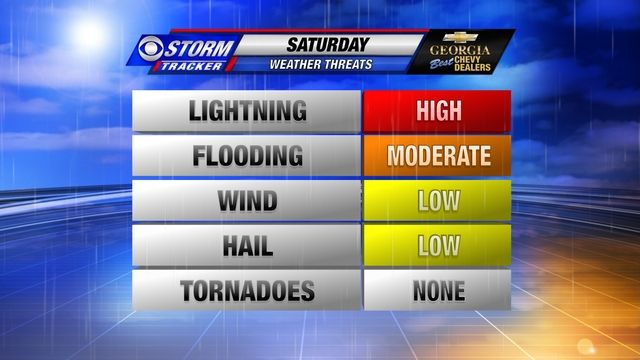 More rain is expected in Atlanta this weekend.
An upper-level weather system will slide southeastward and into North Georgia on Saturday. This system will combine with daytime heating to produce scattered showers and thunderstorms from Saturday afternoon through Saturday night.
The coverage of rain in north Georgia is expected to be around 40%.
Rain and lightning will be the primary threats in any storm. However, isolated severe thunderstorms will be possible with damaging winds.
After the rain diminishes Saturday night, drier weather is expected on Sunday.
Copyright 2013 WGCL-TV (Meredith Corporation). All rights reserved.