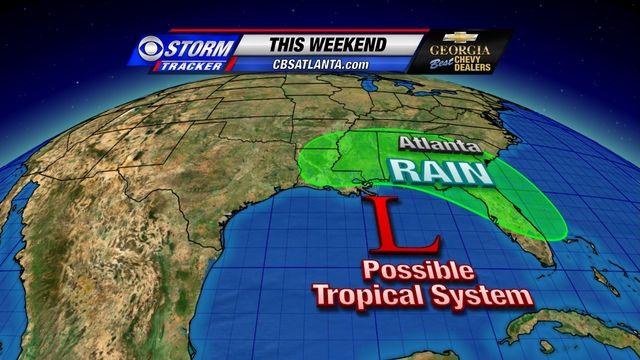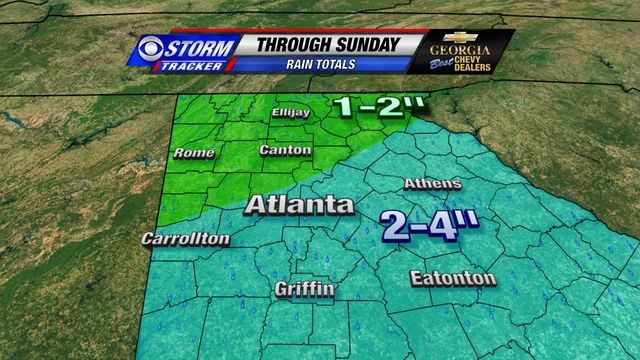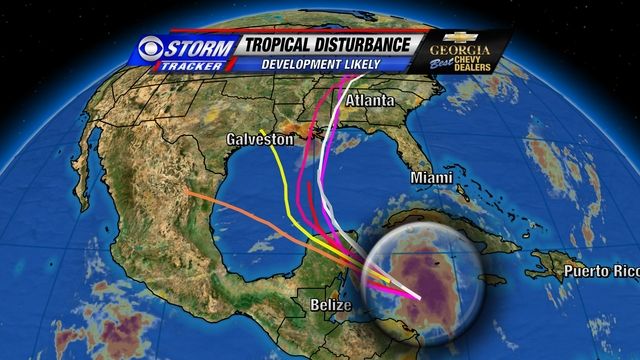 ATLANTA (CBS ATLANTA) -
Tropical development is expected in the southern Gulf of Mexico this weekend.
Click here to track the system on our Tropics Tracker page.
Showers and thunderstorms associated with a tropical wave have moved into the southwestern Gulf of Mexico.
This disturbance remains unorganized with most of the showers and storms northeast of the center of circulation.
After originally tracking the storm into the central Gulf coast, most forecast models now show the potential system impacting Texas.
The system is expected to bring moisture into North Georgia -- regardless of development -- which will help to produce showers in Atlanta on Saturday.
Five named storms have developed so far this season. The fifth storm of the season was named Thursday morning, after developing Wednesday night off the coast of Africa.
An above average hurricane season is forecast, which lasts through November 30.
Copyright 2013 WGCL-TV (Meredith Corporation). All rights reserved.