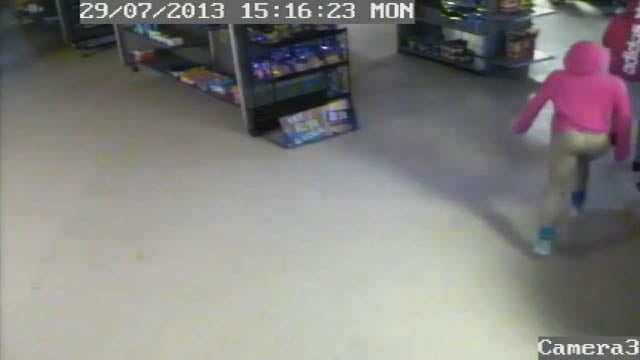 RIVERDALE, GA (CBS46) -
Riverdale Police Investigators and Crime Stoppers Atlanta are asking the public for information on a burglary at Wally World.
Just after 3 a.m., suspects threw a large brick through the front glass door.
Once inside the suspects attempted to steal an ATM, but were unsuccessful.
The suspects then jumped over the cashier's counter and removed the cash register drawer.
A flat screen television, and a laptop computer were also taken.
The suspects fled the store in a newer model Chrysler 200 or Dodge Stratus.
A reward of up to $2,000 is being offered for information leading to the arrest and indictment of the person or persons responsible.
Any information on the case can be submitted anonymously to the Crime Stoppers Atlanta tip line at 404-577-TIPS or online www.crimestoppersatlanta.org
Copyright 2013 WGCL-TV (Meredith Corporation). All rights reserved.