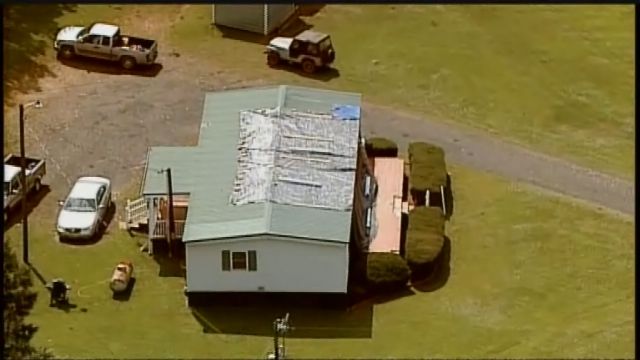 HEARD COUNTY, GA (CBS46) -
An EF-1 tornado touched down in Heard county, about two miles northwest of Ephesus Sunday night.
The twister touched down at 7:41 p.m. and lasted for about a minute.
Winds in the tornado reached 105 mph, which produced roof damage to a mobile home on Caldwell Road. Numerous trees were also snapped in the tornado's path as it traveled northeast.
Sunday night's twister marks the first time a non-tropical tornado has developed in North Georgia in August since the National Weather Service in Atlanta was established, which was back in 1994.
The storm that produced the tornado weakened as it moved toward Atlanta due to a cooler and stable airmass.
Copyright 2013 WGCL-TV (Meredith Corporation). All rights reserved.