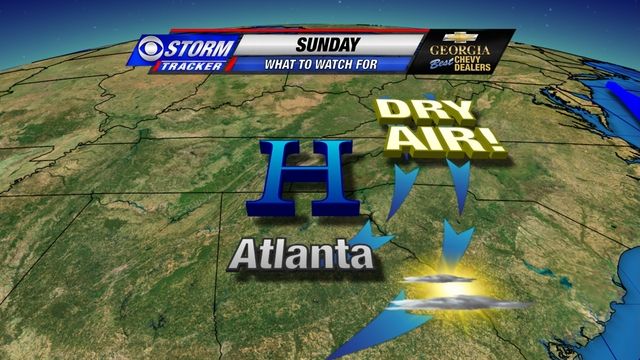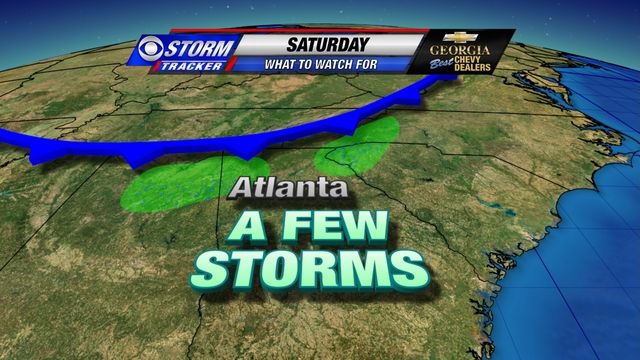 ATLANTA (CBS ATLANTA) -
Atlanta will see a major pattern change starting this weekend that will produce drier weather with a lot of sunshine!
A cold front will enter North Georgia Saturday and produce a few storms in the afternoon. Rain and lightning will be the primary threats.
Once the cold front moves south of Atlanta Saturday night, much drier air will filter in resulting in mostly clear skies and dry weather starting Sunday. The nice weather should last through the first part of next week.
Copyright 2013 WGCL-TV (Meredith Corporation). All rights reserved.