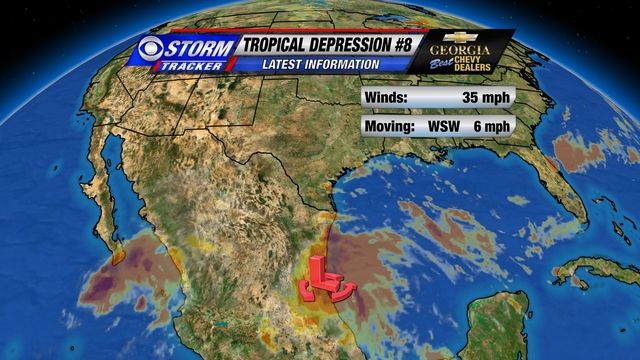 ATLANTA (CBS46) -
Tropical Depression Eight has developed off the coast of Mexico, literally as it makes landfall near Tampico.

The depression is not expected to become a storm, as it is making landfall. This is the first system of the season to develop, and not eventually be named a storm. Tropical systems that are just tropical depressions don't count toward hurricane forecasts. The forecast includes named storms, hurricanes and major hurricanes.
So far, we have had eight total tropical systems, seven named storms, and no hurricanes in the Atlantic basin.
The peak of hurricane season is September 10, which is this Tuesday. Hurricane season ends on November 30th.

Copyright 2013 WGCL-TV (Meredith Corporation). All rights reserved.