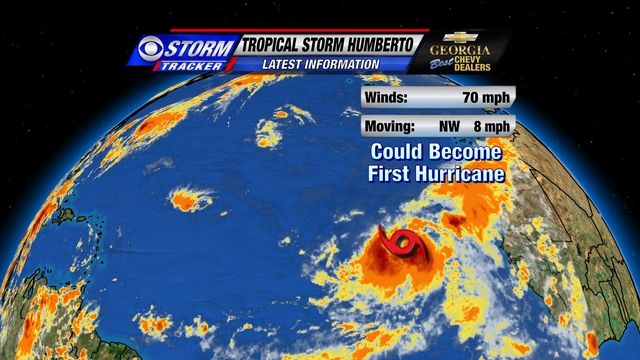 Humberto Forecast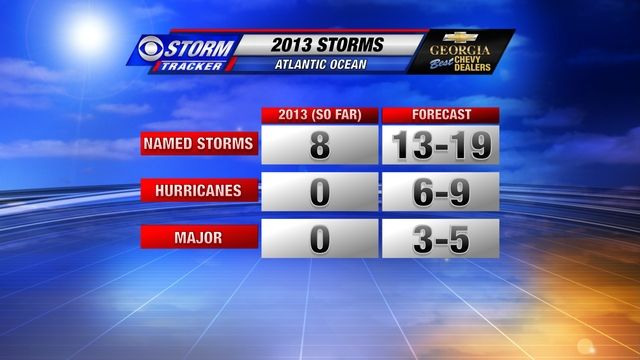 2013 Storms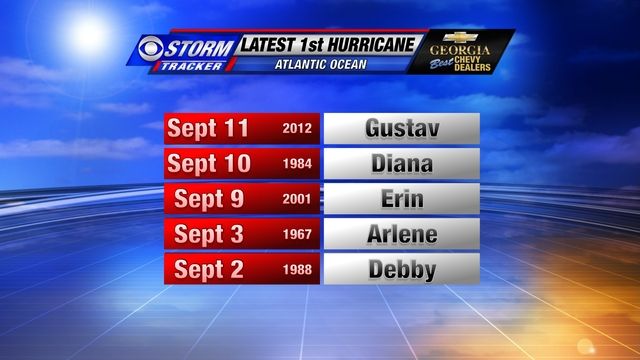 Latest First Hurricanes
ATLANTA (CBS46) -
Tropical Storm Humberto could become the first hurricane of the 2013 season in the Atlantic ocean. The system developed last Sunday off the coast of Africa and is near hurricane strength.
The latest advisory on Humberto has maximum winds at 70 mph. It takes 74 mph winds for a hurricane.
The latest first hurricane to develop in the Atlantic ocean in the satellite era was Gustav, which developed on September 11, 2012.
If Humberto fails to become a hurricane by 8 a.m. Wednesday morning, this 2013 season would hold a new record for the latest a hurricane has developed. Otherwise, 2013 will be tied for the second-latest first hurricane with 1984 when Diana also developed on September 10th.
So far in a season that is forecast to be above average, 9 total tropical systems have developed, 8 named storms, with no hurricanes or major hurricanes.
The peak of hurricane season is today (September 10). A hurricane typically develops by August 10th. The end of hurricane season is November 30th.
Copyright 2013 WGCL-TV (Meredith Corporation). All rights reserved.