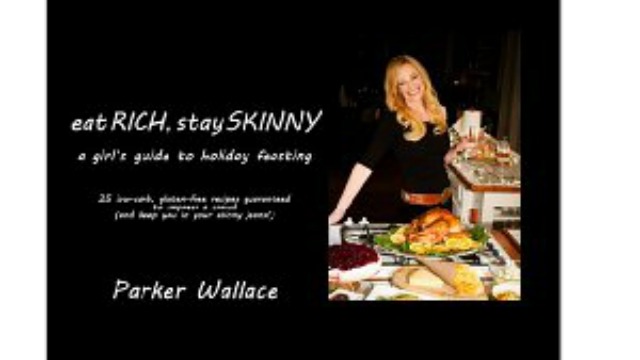 I always know what's on Parker's Plate! For one--it's, without a doubt, always going to be something incredibly delicious. And secondly, I follow her on Twitter :] Now you can be in-the-know too!
Her Parmesan Crisps recipes is not only featured in her cookbook, "Eat Rich, Stay Skinny: A Girl's Guide to Holiday Feasting," it's also making its rounds on sites like HelloBeautiful. But guys, don't let the word "girl's" scare you--this is something you'll like too [plus, it's super simple to make--and a good way to impress a lady].
Ingredients:
*Wedge of Parmesan
*Paprika
Directions:
*Slice Parmesan in rectangles about 1/8" thick
*Spray some parchment paper with non-stick cooking spray and lay out the Parmesan rectangles, at least an inch apart
*Sprinkle with paprika
*Bake at 375 for 8-10 minutes.
See, I told you! A simple, yet classy little treat!