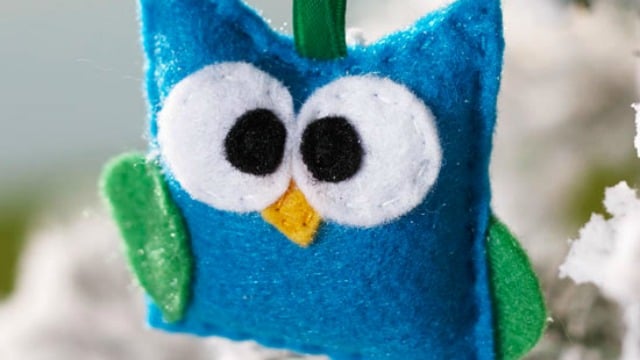 Even if you think you don't have crafty skills, these easy DIY ornaments will at least make you look like you do. Owls have been all the rage for the past few years--see the one on the right...yeah, you can make that. Seriously. And to make several ornaments, you'll only spend a few bucks. Cute, quick, and impressive.
All you need is a little bit of felt, thread, and a needle! Better yet--if you have fabric/unused clothes lying around the house already, chop it up and use that :]
You know what they say...a penny saved is a penny earned!
Click here for the Baby Owl, Christmas Tree Cutout, and Scandinavian Inspired ornaments.