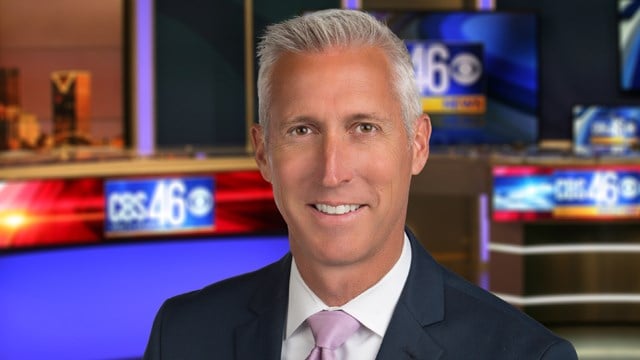 Jim Loznicka is a "Certified Broadcast Meteorologist", with more nearly 20 years of experience forecasting weather in the southeast U.S.
Before joining CBS46 in 2013, he served as morning and noon meteorologist for the NBC affiliate in Panama City Beach, FL for 4 years. Before that, he served as Chief Meteorologist for the NBC affiliate in Mobile, AL. His career stops also include stints in Meridian, MS, Greenville, MS and Gainesville, FL.
Jim holds a Master of Science degree in Geosciences from Mississippi State, and a Bachelor of Science degree in Television and Radio Broadcasting from the University of Florida. He currently serves on the Board of Broadcast Meteorology for the American Meteorological Society. They help uphold broadcast standards for television meteorologists across the country, as well as awarding "Certified Broadcast Meteorologist" seals to deserving applicants.
In 2011, Jim won the Associated Press "Best Weathercast" award in the state of Florida for his coverage of the devastating BP Oil Spill. Each day, he provided spot-specific wind analysis and forecasts for those oil slick drifts and the potential impacts to the beaches of northwest Florida.
Jim is also passionate about keeping viewers safe through social media outreach. His tweets and Facebook posts have appeared on every major network and cable news outlet. So, be sure to "Like" his Facebook page and follow him on Twitter and join the conversation.
Copyright 2015 WGCL-TV (Meredith Corporation). All rights reserved.