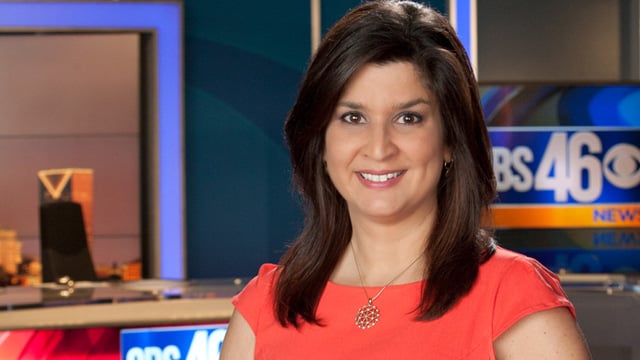 Donna Rapado joined CBS46 in November 2013. She is an award-winning, bilingual journalist who comes here from the CBS station in her hometown of Miami.
Donna began her TV news career in 1996 while earning her Bachelor's in History at Florida State University. Her first job out of school was as a Reporter-Anchor in Rapid City, South Dakota. She then jumped to Corpus Christi and Austin, Texas before making her way back home to Miami. There she worked as a Reporter-Anchor at Univision, a Miami-based Correspondent for ABC News and a Reporter-Anchor at the NBC station.
After all these years Donna is still very passionate about her work and really enjoys what she does: researching, writing and telling stories.
In her free time Donna enjoys the outdoors, staying active, reading, laughing and spending time with family, friends and the love of her life: her dog Sandy, a shelter rescue.
As a childhood cancer survivor Donna also tries to help others in the fight for their lives, working with several hospitals and charitable organizations. Doctors diagnosed her at age seven and told her parents she would likely not make it past age 10. So now, she especially likes to show other parents living through the unimaginable that there IS hope.
You can e-mail Donna at Donna.Rapado@cbs46com. You can also find her on Twitter or on Facebook!