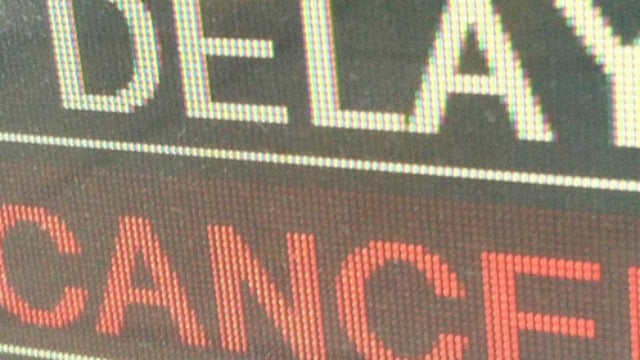 ATLANTA (CBS46) -
We cannot control nature, so there are times when things like our flights are canceled. Bummer! But there are ways you can deal with it and be ahead of the game.
Consider using a travel agent if you know the weather is going to be nasty. It may cost an extra $20 to $30 but they will rebook any canceled flight for you while you are still in the air.
Use your airline's app or Flight Aware to keep up with grounded flights. Knowing this means you can act more quickly on rerouting.
While you are in line at the service counter, call the airline's toll number to rebook. If another airline has a flight you can take, ask your current carrier to endorse the ticket to the new airline.
Opt for a one-day upgrade if you are not a member of the frequent flier club. It's around $50 for access to their comfortable lounge and access to their hotline. That means you get help right away.
And along with your clothes and toiletries, pack your patience. The attendants have their hands full so be courteous because a little bit of nice goes a long way.
Copyright 2014 WGCL (Meredith Corporation). All rights reserved.