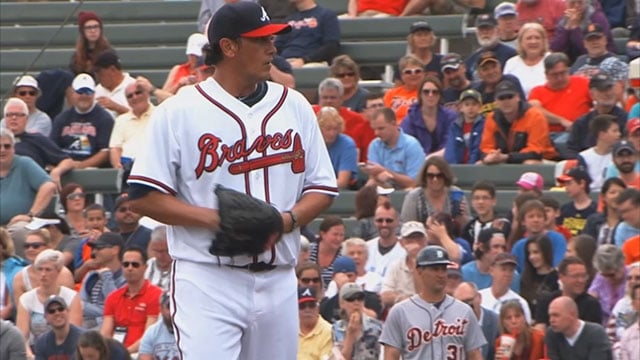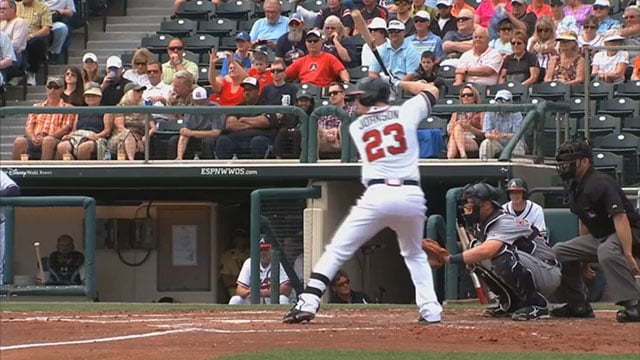 The Atlanta Braves lost their spring training opener to the Detroit Tigers Wednesday, 6-5.
The Braves underwent changes in the off season, so Wednesday began their quest to find those players who will step up and lead this season.
Freddy Garcia is a veteran pitcher who signed a minor league contract. He is not on the 40-man roster, but trying to earn his way on the team. The 37-year-old pitcher threw two perfect innings, including a couple of strikeouts.
Third baseman Chris Johnson had a 2-out double in the 2nd inning, eventually brought home by Dan Uggla.
The Braves tried to rally with 2 outs in the bottom of the 9th, but the game was called due to rain.
Copyright 2014 WGCL-TV (Meredith Corporation). All rights reserved.