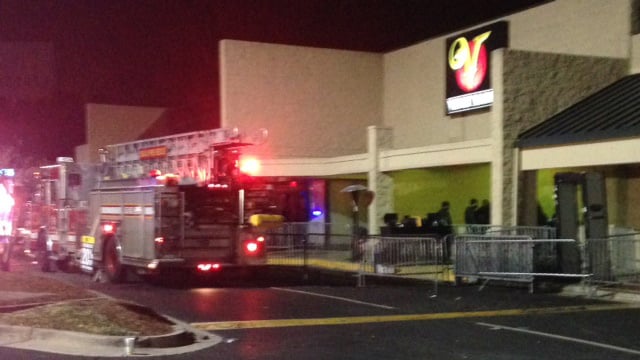 ATLANTA (AP) -
Police in metro Atlanta say a DJ was wounded in a shootout with officers outside a nightclub hosting an album release party for rapper Rick Ross.
Two DeKalb County police officers working off-duty at the Velvet Room responded after hearing gunfire behind the club at about 4 a.m. Monday.
According to authorities, the DJ turned toward the officers and fired shots, prompting the officers to shoot him in the leg.
Alexander says the man was identified to investigators as a disk jockey at the club. His name was not immediately released.
According to the nightclub's website, Ross and Sean "Diddy" Combs had been scheduled to attend a party Sunday night celebrating the release of Ross' new album, "Mastermind."
Copyright 2014 The Associated Press. All rights reserved. This material may not be published, broadcast, rewritten or redistributed.