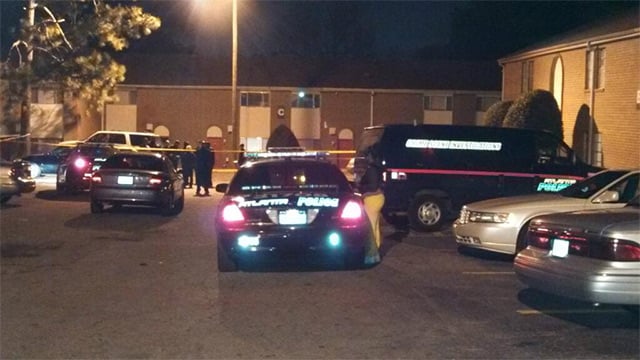 ATLANTA (AP) -
One man is dead and another injured following what police say was a gunfight at an Atlanta apartment complex.
Atlanta police were still piecing together what happened early Monday. Paul Guerrucci, the police homicide commander, said a robbery attempt appears to have caused the shootout.
Witnesses told police two groups exchanged gunfire in the breezeway of the Daron Village apartments in northwest Atlanta. Officers arriving on the scene found one man shot and had him rushed to Grady Memorial Hospital.
Officers found another man dead from several gunshot wounds behind a building. Guerrucci says investigators are still trying to determine who was the victim and who was the robber in the shootout.
Copyright 2014 The Associated Press. All rights reserved. This material may not be published, broadcast, rewritten or redistributed.