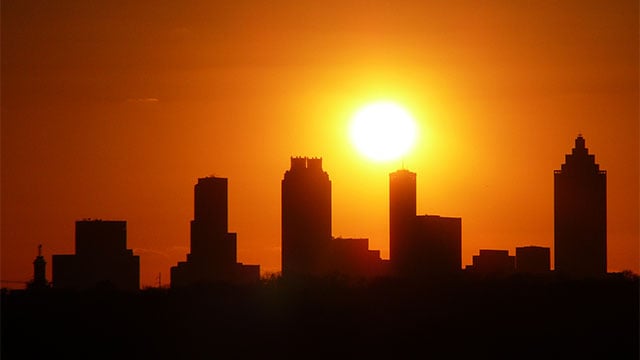 Photo from Brett Weinstein
ATLANTA (CBS46) -
Atlanta officially hit 80 degrees Tuesday for the first time in 170 days, or more than five months.

The high in Atlanta was 81 degrees at 3:22 p.m. The last time Atlanta hit 80 degrees or warmer was on Oct. 13, according to Steven Nelson at the National Weather Service in Peachtree City.
We were right on time. We typically see our first 80-degree temperature in Atlanta on April 1.
The earliest in the year Atlanta has seen 80-degree temperatures is February, back in 1989.
The latest in the year 80s have made an appearance is May, back in 1933.
Tuesday's High
81
Tuesday's Normal High
69
Tuesday's Record High
85 in 1940
Average First 80-degree Temp in Atlanta
April 1
Earliest First 80-degree Temp in Atlanta
Feb. 15, 1989
Latest First 80-degree Temp in Atlanta
May 5, 1933
Copyright 2014 WGCL-TV (Meredith Corporation). All rights reserved.