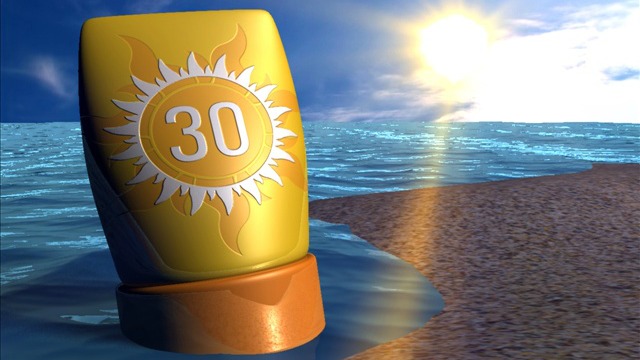 ATLANTA (CBS46) -
$670 per doctor's visit is roughly how much you can expect to pay to have skin cancer treated. That adds up to more than $4,000 if you have to see the doctor every month. An easy way to prevent that future cost, skin damage, and premature aging, is using sunscreen properly, for the best protection.
The American Academy of Dermatology recommends...
Choosing a sunscreen with an SPF of 30 or higher, is water resistant, and protects you from both the harmful UVA and UVB rays.
Be sure to use the correct amount, which is an ounce. Imagine filling up a shot glass with sunscreen. That is how much you need to apply.
Cover all bare skin, from your neck to face, ears, tops of feet, legs, and arms. Lips need a layer of at least SPF15.
Copyright 2014 WGCL-TV (Meredith Corporation). All rights reserved.