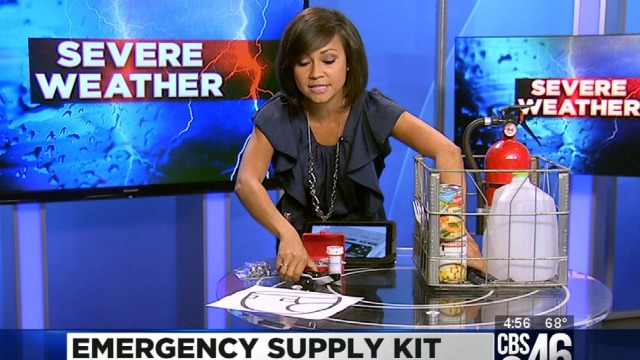 ATLANTA (CBS46) -
You need to have an emergency kit on hand, with enough to get each person through three days without electricity or running water.
Georgia Power says this is what it should contain:
Canned goods & non-perishable foods
Manual can opener

Water
Prescription meds, two week supply
Disposable utensils, plates, bowls, cups
Infant care items, diapers & wipes
First aid supplies
Flashlights
Extra batteries
Battery-operated radio
Fire extinguisher
Plastic sheeting drop cloth
Ice chest
Masking or duct tape
Water purification tablets
Copyright 2014 WGCL-TV (Meredith Corporation). All rights reserved.