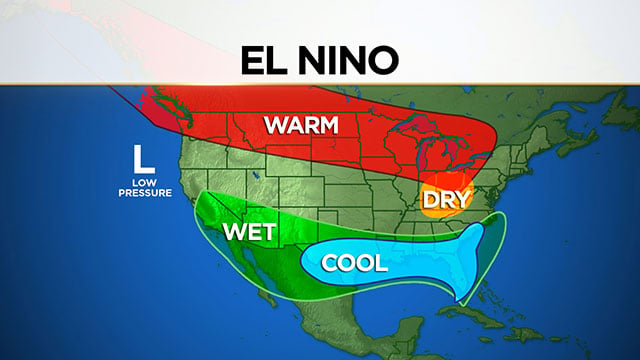 ATLANTA (CBS46) -
Forecasters are looking forward to what seems to be a pattern shift across the country coming as soon as July. An El Nino phase across the Pacific Ocean is expected to take hold.
So what does this mean for us here in north Georgia?
According to the National Weather Service, it was over four years since the last El Nino occurred. Many may not be familiar with its typical influences on the area.
By definition, El Nino marks abnormally warm sea surface temperatures across the eastern and central portions of the tropical Pacific, which triggers an atmospheric response.
That response is expect to produce a cooler and wetter weather pattern over Georgia beginning in July.
El Nino normally is responsible for lessening the impact of a hurricane season as well. But experts are quick to warn that any hurricane or tropical storm can cause damage, so it's important to keep our guard up.
If the El Nino pattern takes hold, it will continue through the winter. A wetter and colder pattern could make the winter of 2014/15 pretty interesting.
Copyright 2014 WGCL-TV (Meredith Corporation). All rights reserved.