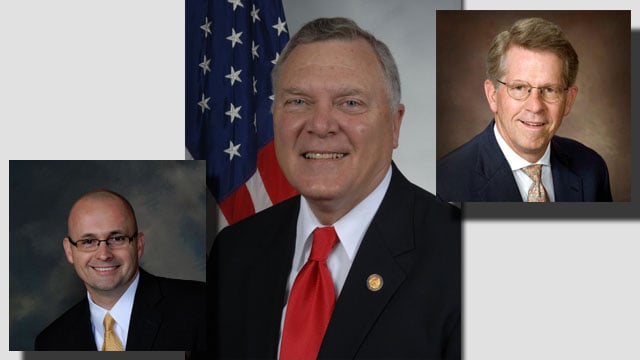 ATLANTA (AP) -
Republicans across Georgia will soon decide whether to back incumbent Nathan Deal in the primary election for governor, or support one of two challengers.
Deal is running Tuesday against former Dalton Mayor David Pennington and Schools Superintendent John Barge.
The incumbent governor heads into Tuesday's election as a favorite. Deal's challengers never came close to matching the incumbent governor's fundraising.
The winner of Tuesday's GOP primary will run against Democratic state Sen. Jason Carter, the grandson of former President Jimmy Carter. Carter is running unopposed in the Democratic primary.
Republicans have held the governor's office since 2003.
Copyright 2014 Associated Press. All rights reserved.