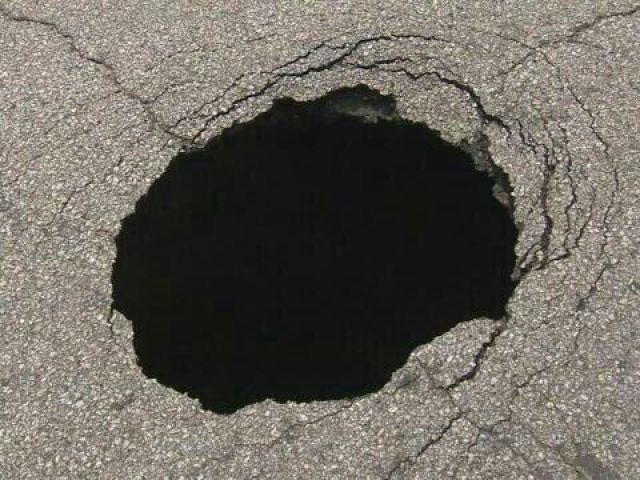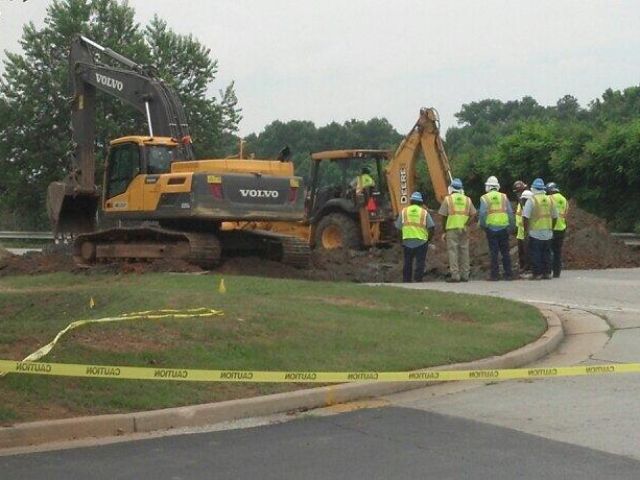 DEKALB COUNTY, GA (CBS46) -
Drivers heading along southbound Interstate 85 in Dekalb County might sit in slower traffic than usual this time of day. Crews have torn up the access road parallel to I-85 just south of Pleasandale Road.
The sinkhole started the size of a manhole when crews from the Dekalb County Watershed Management Department arrived Wednesday afternoon. They warned the CBS46 news crew to move away because the ground could collapse at any time.
They then started tearing into the hollow ground to investigate the sinkhole. A spokesman for the Georgia Department of Transportation told reporter Donna Rapado it appears a sewer line collapsed underground, causing the 15-foot deep, 100-foot long sinkhole.
Once crews have adequately dug through about 100 yards of pavement they will investigate what happened to the sewer line, fix it and repair the access road.
But the GDOT spokesman said it's unclear how long that will last, maybe overnight. Maybe a couple of days.
Drivers exiting the Pleasandale Road ramp on SB 85 are being detoured until the work is finished.
Copyright 2014 WGCL-TV (Meredith Corporation). All rights reserved.