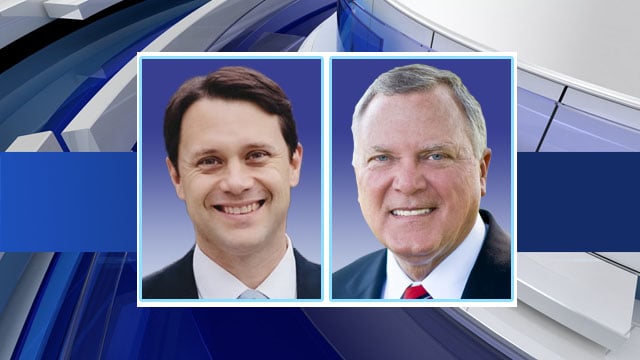 ATLANTA (AP) -
By CHRISTINA A. CASSIDY
Associated Press
Democrat Jason Carter began the year about $2.7 million behind in his bid to oust Republican Gov. Nathan Deal.
That's how much of a cash advantage Deal had to kick off the election year. But Carter has proven to be a strong fundraiser, helped in part by his grandfather, former President Jimmy Carter.
For the second quarter in a row, Carter has outraised Deal.
In the last three months, Carter received about $2 million in contributions compared to Deal's $1.27 million. But more importantly for Carter, that cash advantage has narrowed. Deal had about $2.6 million in the bank at the end of June, while Carter had $1.8 million.
One big advantage for Deal, though, is a Republican Governors Association PAC, which has already spent nearly $1.5 million on the race.
Copyright 2014 The Associated Press. All rights reserved. This material may not be published, broadcast, rewritten or redistributed.