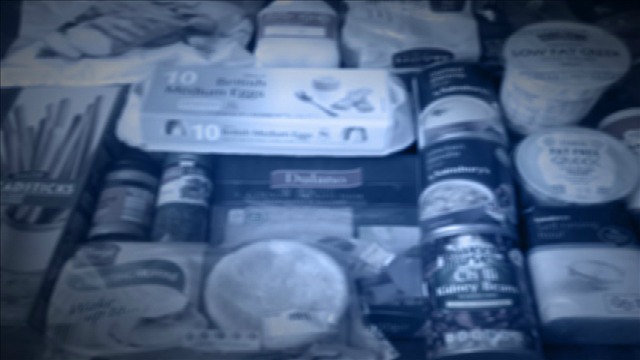 ATLANTA (CBS46) -
The secret is out. Grocery stores are set up, from top to bottom, to get you to spend more.
But you can outsmart those tricks by not only getting the most for your money, but also the freshest!
WiseBread says do not buy a cake the day you need it. Why? because you'll probably end up with one in the display case. Put your order in a day ahead so it will be baked just the night before you need it.

Avoid veggies that are drenched in all that mist. They look nice because they glisten; but having that water on them makes them rot more quickly. Reach for the driest ones and shake off any water that may be on them.

To get filet mignon.. without the filet mignon price.. go for the t- bone steak.. which has a small filet on one side of the bone and on the other is a new york strip.

Speaking of meat.. next time you want ground beef, ask the butcher to grind some for you.
That way.. you know it's coming from one animal. Those boxed patties and ground meat stored in foam containers could come from different animals.
And that roll of bread you buy next time that's stored in paper...bag it up in plastic when you get home and make sure it's air tight. This will keep it from going stale so quickly.
But if you have some dry bread right now.. my suggestion is cut it up, dip it into an egg and milk mix, then make french toast!
Copyright 2014 WGCL-TV (Meredith Corporation). All rights reserved.