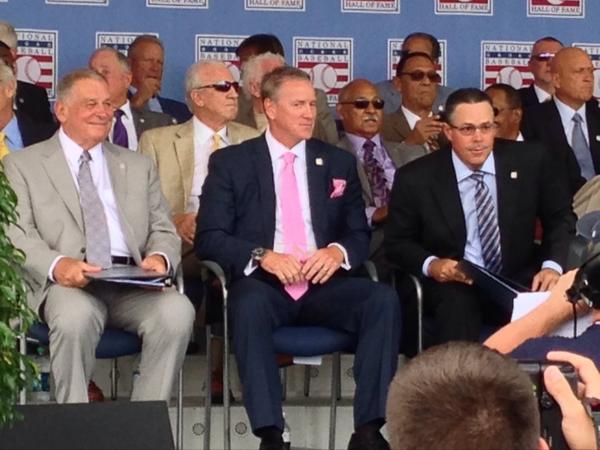 COOPERSTOWN, NY (AP) -
The plaques of five of the six recent inductees to the National Baseball Hall of Fame will be leaving Cooperstown this month for some long road trips.
Officials at the Hall of Fame say the bronze likenesses of Frank Thomas, Bobby Cox, Tom Glavine, Greg Maddux and Tony La Russa will be displayed at ballparks in the major league cities where they earned their enshrinement in Cooperstown.
Thomas' plaque is being displayed Saturday at U.S. Cellular Field, home of the Chicago White Sox. The plaques for Cox, Glavine and Maddux will be displayed at Atlanta's Turner Field Aug. 8-10, while La Russa's will be displayed the same weekend at O.Coliseum in Oakland and over Labor Day weekend at Cellular Field.
The plaque of the sixth inductee, Joe Torre, will remain in Cooperstown.
Copyright 2014 The Associated Press. All rights reserved. This material may not be published, broadcast, rewritten or redistributed.