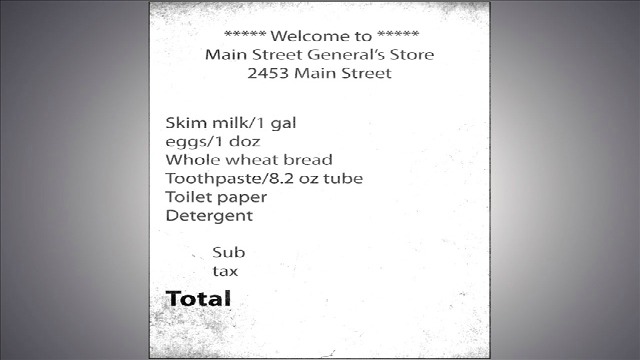 ATLANTA (CBS46) -
You have heard about the chemical BPA that has been linked to health problems. It has been found in products like food and water containers. But those are not the only places. BPA is also in a lot of receipts you get after spending some money at the store.
The thermal paper ones contain the most. And there's an easy way to find out if your receipt is thermal. Scratch along the printed side. If a dark mark is left behind, then yes, it is.
You can protect yourself by...
Declining receipts and opt to have one emailed to you instead. Just be sure to sign up for a new email account, that way all the marketing material that is sent out goes there, instead of your personal account.
Stash your receipts in a plastic bag instead of having them fly around loosely.
Wear gloves if you handle receipt fairly often. Similar to the ones used in doctors' offices.
And always wash your hands with soap and water after handling them. Do not use hand sanitizer. That actually makes the BPA leach into your skin more easily.
Copyright 2014 WGCL-TV (Meredith Corporation). All rights reserved.