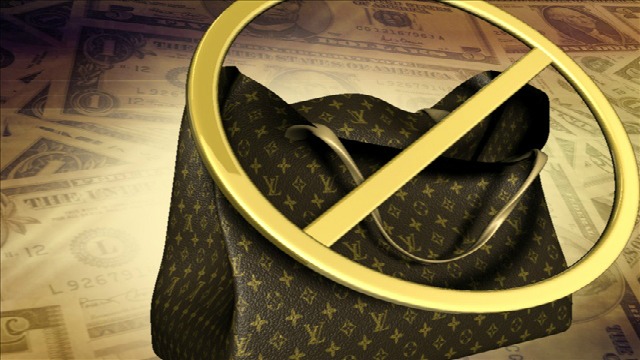 ATLANTA (CBS46) -
Counterfeiting is nothing new, but it is becoming more common. We recently reported on counterfeit designer labels and how to tell the real ones from the knock offs. This time, I am going to focus on what you need to do if you end up with a fake.
Unless you know what to look for, you can easily be suckered into buying a bogus product. And while it may not seem to cost much to you...someone is making a killer profit, illegally.
This is what is most often on the list: wallets, purses, jewelry, watches, electronics, clothes, shoes, and medicine. If you ended up with any of these...
Consumer Reports says never resell it. You will be setting yourself up for criminal prosecution, even if you disclose the fact that it is fake.
Get what you deserve. No matter what the return policy is, you are entitled to getting the real thing--or a refund. You are also covered even if the item is authentic; but the seller is not authorized to have it. That is known as the grey market.
If you used a credit card: request a charge-back. Be sure to file it as a billing error. Under a buyer protection plan, file within the time limit or you are out of luck.
Contact the Georgia Governor's Office of Consumer Protection and file a complaint. A conviction of counterfeiting can put someone behind bars, up to 20 years, as well as pay fines.
And you can take it as far as filing a lawsuit. Under Georgia's Unfair Trade Practice Law, the Governor's Office of Consumer Protection will pursue a case if the Administrator determines there is a strong public interest.
You may not realize this, but counterfeit items extend as far as baby formula, toys, even car parts. Which means there can be serious health and safety concerns as well.

Copyright 2014 WGCL-TV (Meredith Corporation). All rights reserved.