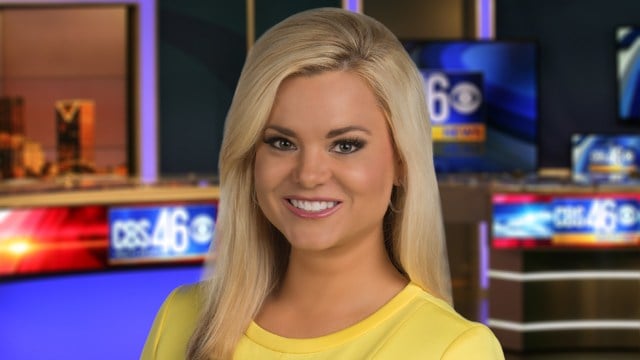 Kim is an anchor and reporter for CBS46 in Atlanta.

Her first on air job was at ABC station KFBB in Great Falls/ Helena, Montana. She was the 5:30 p.m. anchor and a general assignment reporter. She organized and anchored all station coverage of the 2008 elections. Her favorite interview was with 113-year-old, Walter Bruening, then the world's oldest man.

Kim turned in her snow boots for flip flops to work in the beach town of Corpus Christi, Texas. At ABC affiliate KIII-TV 3, she served as an anchor and reporter. Kim covered major events like hurricanes and reported from the Mexican border on immigration issues. She got the chance to fly over the sight of the BP Oil Spill and flew in an F-18 fighter jet with the Navy's flight demonstration squadron the Blue Angels. She's proud to have started the "Pet of the Week" segment helping shelter dogs and cats find loving homes. Her dog, Summer, came from one of the featured shelters.

Kim also worked in Oklahoma City, Oklahoma for three years anchoring and reporting. She covered everything from crime to wildfires, to floods, to ice storms, to tornadoes and became a specialist in severe weather coverage. She led days of non-stop coverage from the field after two deadly EF-5 tornadoes in May 2013 killed more than 50 people and destroyed thousands of homes in the Oklahoma City metro. She also led in the field coverage of a deadly wildfire on the outskirts of Oklahoma City in 2014 that earned the station an Edward R. Murrow Award.

She was born and raised in Southern California. She graduated Summa Cum Laude with honors from the University of California, Los Angeles, with degrees in Political Science and Mass Communications.
Kim is enjoying her new home in Atlanta. If you have a story suggestion or would just like to say hello, send her an e-mail to kim.passoth@cbs46.com or message her on her Facebook page or Twitter (@passothCBS46).