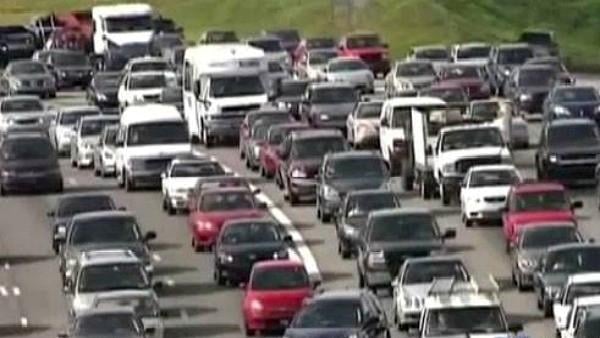 ATLANTA (AP) -
An adjustment to a metro Atlanta highway is expected to offer drivers relief from daily rush hour congestion.
Georgia Department of Transportation officials say five additional miles of flex lanes on the shoulder of Georgia 400 will open on Monday.
Engineer Kathy Zahul says the lanes will provide additional space during peak hours and are designed to maximize the highway's efficiency.
Northbound drivers will have four additional miles of flex lanes and southbound drivers will have one additional mile.
Officials say flex lanes initially opened in 2012 and hours the lanes are in operation were also recently extended. Officials say morning hours are 6 to 10 a.m. and afternoon hours are 4 to 7 p.m.
Copyright 2015 Associated Press. All rights reserved.