ATLANTA (CBS46) -
These are the stories you clicked most on CBS46.com throughout 2015.
The CDC ranked Atlanta as 5th in the nation in new HIV infections and 19,000 of you shared an image detailing the zip codes with the highest infection rates. Atlanta area zip codes with highest rates are 30302, 30303, 30308, 30309 and 30310.
A Craiglist horror story became a real-life tragedy for a couple police said sought to buy a classic car from Ronnie Towns, who listed a 1966 Ford Mustang Convertible on the website. Police said Bud and June Runion of Marietta went to buy a car from Towns, but disappeared. They were later found shot to death in Telfair County. Towns, known in the community as "Jay", has been charged with their murders, and is awaiting trial.
Four people died when the plane they were flying to a graduation ceremony at the University of Mississippi in Oxford crashed along I-285 in DeKalb County. The pilot was identified as Greg Byrd of Asheville, NC. Passengers were identified as Phillip Byrd, also of Asheville, Christopher Byrd and Jackie Kulzer, both of Atlanta. A pet also perished in the crash.
A love triangle went tragically wrong when Lisa Brown, the mistress of Buster Barnett, a NFL player, killed Barnett and his wife and his wife Sandra Barnett before she committed suicide.
Three women who were accused of attacking a woman over a nearly-smashed hamburger faced assault charges, after beating a person who almost sat on one of the accused's hamburger. We're not making this up.
Just a day after a deadly shooting at a military recruiting center in Chattanooga, gunshots rang out at a center in Gainesville, the victim in this case, however apparently accidentally shot himself the military recruiting office.
Georgia Tech student James Hubert was found battered and bruised after he went missing following a sorority party. Though Hubert, Friends and family initially said the teen was likely mugged (that's what they told the police) CBS46 found that the teen may have actually been injured when he jumped from a bridge onto a moving train.
Zane, a Conyers police K-9, who died when his handler left him in his patrol car night after being left in his handler's patrol car for nearly 10 years spurred sympathy from many of you, and rage from others. The officer was placed on paid administrative leave after the dog's death.
When Bobbi Kristina Brown, daughter of Whitney Houston and Bobby Brown, was found unresponsive inside her townhome in January, you turned to CBS46 for the latest developments. More than 14,000 of you shared this story on social media.
Let's finish out the list with some good news? You always click stories about the progress of Tripp Halstead, who was two when he was critically injured when a tree limb fell on him as he played outside his daycare in Winder. When he took his first steps this story was shared on Facebook more than 81,000 times and watched even more: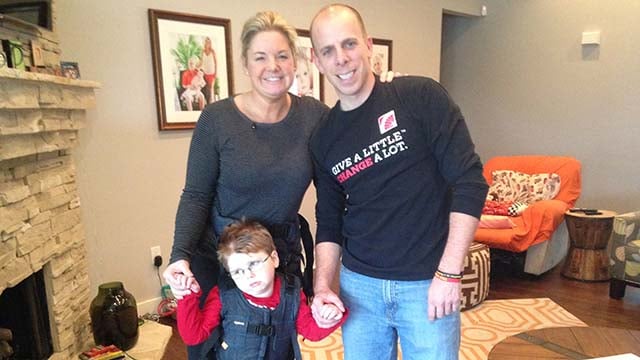 Thanks for choosing CBS46 as your news station and news website, and we hope you'll join us as we tell you the big stories of 2015.
Copyright 2015 WGCL-TV (Meredith Corporation). All rights reserved.