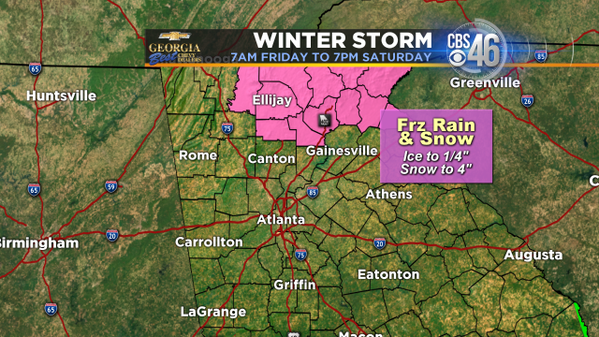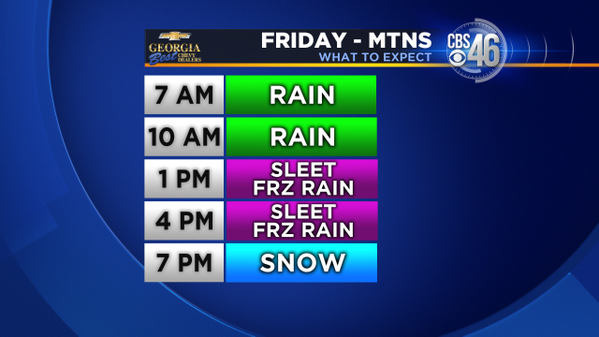 ATLANTA (CBS46) -
Winter weather has already caused major problems to areas of north Georgia and another batch of snow if headed to the region on Friday.
The National Weather Service says a mix of freezing rain, sleet and snow will make its way through the area beginning late Thursday evening and will continue through Saturday.
A winter storm warning has been issued as a result. The following counties are under the alert from midnight Thursday evening until 7 p.m. Saturday:
Dawson
Fannin
Gilmer
Lumpkin
Murray
Pickens
Towns
Union
White
The NWS is predicting as much as 1-3 inches of snow accumulation along with around a quarter inch of ice. Expect black ice on roadways and treacherous travel conditions as a result.
Ice could also form on tree limbs and combined with wind gusts expected to reach in upwards of 25 miles per hour, power outages should be expected.
Stay with CBS46 as our team of meteorologists will continue to update condition throughout the weekend.
Copyright 2016 WGCl-TV (Meredith Corporation). All rights reserved.